KIA Electric & Hybrid Vehicles Near Oklahoma City, OK
Stay ahead of the curve by switching to a hybrid or all-electric vehicle. A cleaner, healthier planet can be possible by transitioning away from traditional gasoline. The KIA family of electric, hybrid, and plug-in hybrid vehicles represent the future of eco-friendly driving. With several options available from sub-compact crossovers, sedans, and mid-sized SUVs, KIA has an eco-friendly vehicle that is right for you at Bob Moore KIA Northwest.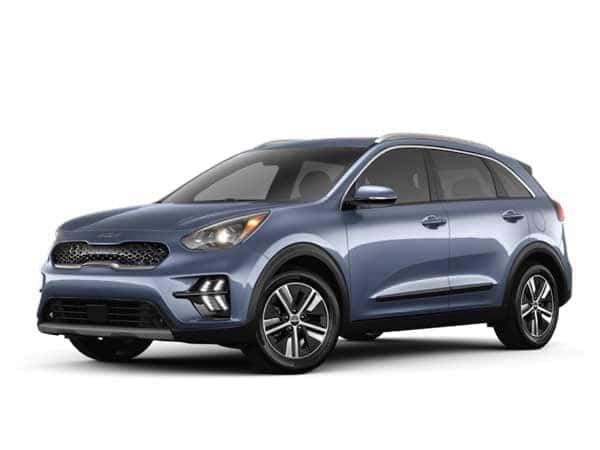 2023 KIA Niro Hybrid
A stylish hybrid crossover, The KIA Niro Hybrid was engineered for a fun drive. The 1.6-liter engine with a hybrid electric motor can dish out 130 horsepower with an estimated 50 MPG combined. A dual-clutch six-speed automatic gives you a great driving response, while the generous 60/40 split-folding rear seat allows for 63.2 cubic feet of cargo space. KIA Connect Service and Drive Wise technology complete the impressive package.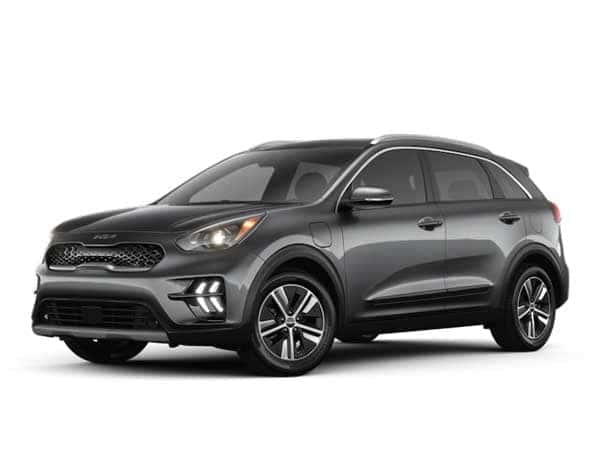 2023 KIA Niro Plug-in Hybrid
Bridging the gap between hybrid and all-electric, the Niro Plug-In Hybrid gives you 26 miles of all-electric range and a staggering estimated 105 MPGe, bringing your total drive range up to 560 miles. This model allows you to choose where and how your vehicle is charged, including home charging options.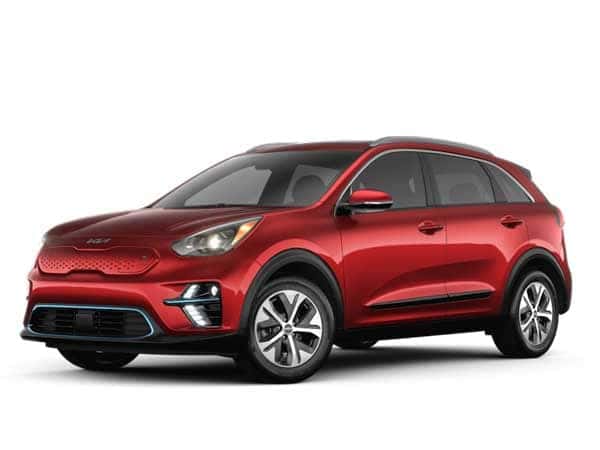 2023 KIA Niro EV
All-electric innovation comes your way in the ever-popular KIA Niro. The Niro EV gives you a clean, quiet drive in an eco-friendly package. The Niro EV's 201-horsepower powertrain gets its juice from a 64-kWh high-density lithium-ion battery with a driving range of 293 miles. The battery is conveniently stored under the floor, giving you all the cabin space and comfort of the standard KIA Niro.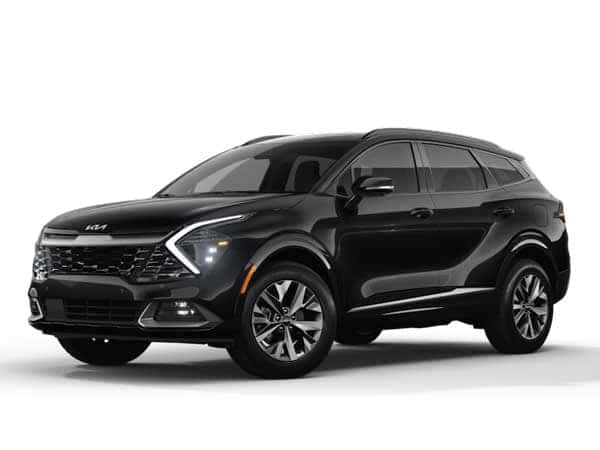 2023 KIA Sportage Hybrid
The KIA Sportage Hybrid offers the best of both worlds with a powerful 227-hp 1.6L Turbocharged hybrid engine and battery for seamless power integration. With best-in-class fuel economy at 43 MPG and a 500-mile driving range, you'll feel good about driving this KIA Model. Also, the Sportage Hybrid's active all-wheel drive has four drive modes to tailor your driving experience.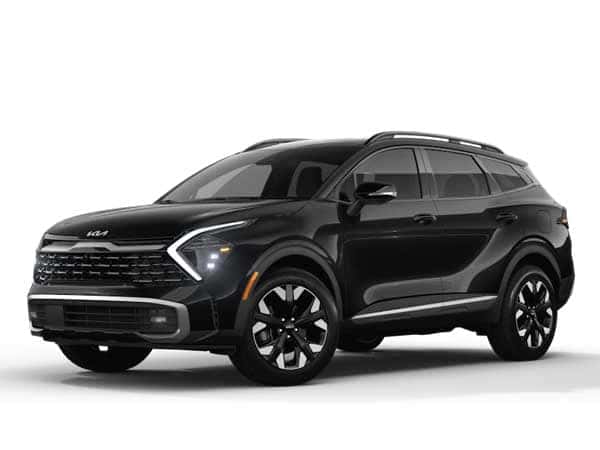 2023 KIA Sportage Plug-in Hybrid
Charge into your next adventure with the KIA Sportage Plug-In Hybrid. You will go farther and get there fast with a powerful Turbocharged plug-in hybrid powertrain serving up 261 hp and a driving range of 430 miles. With interiors going from modest and comfy to all-out luxury and an Active All-Wheel-Drive w/Center Locking Differential, you can take the road in style with ultimate driving confidence on any road.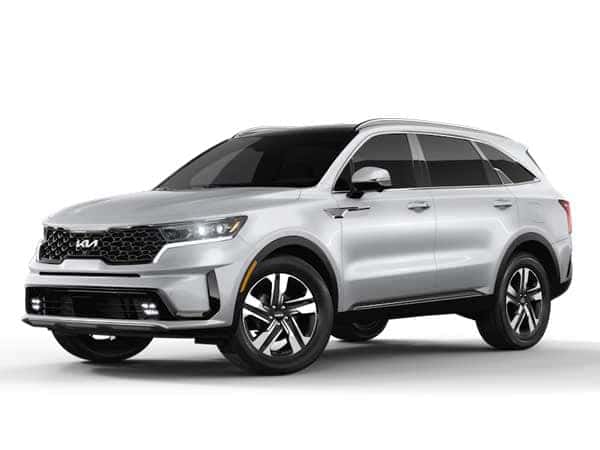 2022 KIA Sorento Hybrid
Combining spirited performance and the power to charge ahead, the KIA Sorento Hybrid offers a powerful turbocharged hybrid powertrain, plenty of seating and cargo space, and an available all-wheel-drive platform in an already impressive crossover vehicle. The estimated 37 combined MPG equals an expected 655 miles of combined driving range, so your next adventure can be a long one.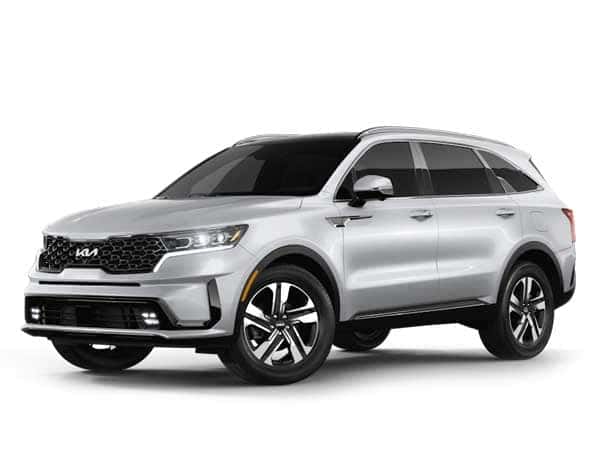 2022 KIA Sorento Plug-in Hybrid
Power your next adventure with the Sorento Plug-In Hybrid. The hybrid combination of electric motor and gas engine seamlessly delivers 261-hp and 285lb-ft of torque. Rugged capability combined with the latest technology and an EPA-estimated 79 MPGe combined gives you power and confidence on your next road trip.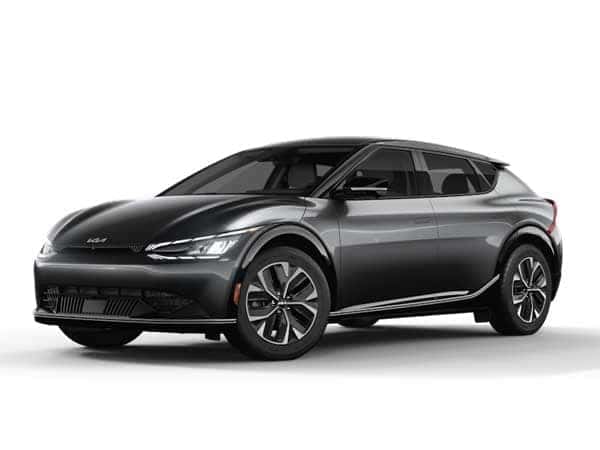 2023 KIA EV6
Looks that thrill and innovation that inspires, the KIA EV6 is a spacious five-passenger crossover with an all-electric powertrain that hits 0-60 MPH in 4.6 seconds and has a range of 310 miles. The EV6 charges up to 80 percent in 18 minutes using fast charging stations. The EV6 comes in RWD or e-AWD platforms. The sleek and stylish EV6 offers interior styling from basic to luxurious with plenty of KIA safety and connectivity options.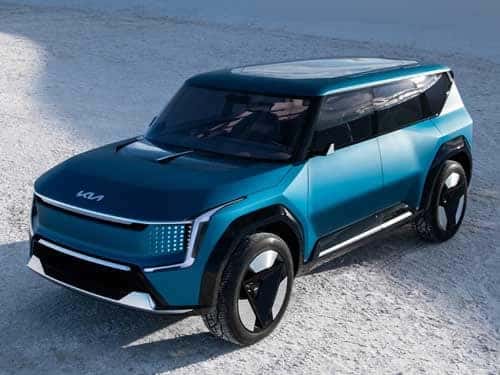 2023 KIA EV9
Kia is once again taking the lead in the automotive industry. All eyes were on the Kia Concept EV9 all-electric SUV as it took center stage at AutoMobility in LA. Remaining very true to its brand, the EV9 is loaded with the latest technology and boasts zero emissions as the newest addition to the Kia all-electric lineup.
Get to know your favorite alternative fuel KIA model and learn about the benefits of going electric when you visit Bob Moore KIA Northwest. If you live or work around Oklahoma City, Norman, or Edmond, stop in today for a test drive.