EV & Hybrid Vehicles

Electric, Hybrid, and Plug-In Hybrid Vehicles at Bob Moore Kia
As modern vehicles evolve, manufacturers are trying to incorporate more environmentally friendly technology that is affordable and accessible to the public. That is where hybrid, plug-in hybrid, and electric vehicles come in. These vehicles are becoming increasingly popular due to their ability to produce fewer emissions and provide better fuel economy. You may find yourself asking what it would be like to own a fuel-efficient vehicle, and how to know which would be the perfect match for your lifestyle.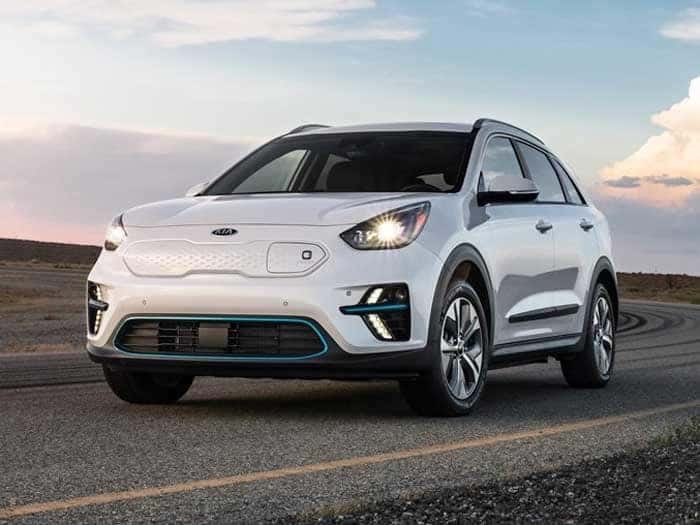 Hybrid Vehicles
A hybrid vehicle is a great choice for those who are not comfortable making the jump from a traditional gas-powered vehicle to an all-electric model. As the name suggests, a hybrid vehicle utilizes gasoline as well as a battery. The electric motor delays the use of gasoline, therefore saving fuel. One of the ways this is accomplished is through regenerative braking, aka the recharging of your battery through the power generated when you step on the brake. Hybrid vehicles are recommended for those who do not wish to plug in their vehicle but still wish to make a more financially and environmentally conservative decision when it comes to transportation.
Plug-In Hybrid
A plug-in hybrid vehicle can be summed up as a combination of a hybrid and an electric vehicle. Using a larger battery, the plug-in hybrid requires an external power source for charging. They will rely solely on power from the battery until it runs out of charge, and then it uses the gasoline engine in a similar way as a hybrid vehicle. Plug-in hybrids also utilize regenerative braking to recharge. Plug-in hybrid vehicles are recommended for those who do not mind charging but do not wish to rely only on a battery for power.
Electric Vehicles
An electric vehicle (EV) is powered solely by a battery and an electric motor. No gas means zero tailpipe emissions. You will never have to stop at a gas station to refuel, but you will have to find a charging station to plug in and charge the battery. Many people who have an EV choose to install an at-home charging station so they can charge overnight. One of the biggest perks of owning an EV is the ability to save money since gasoline costs more per mile than electricity.
Kia Electric and Hybrid Vehicles
Kia Niro EV
The Niro EV offers an impressive range of up to 239 miles on a full charge. The capable engine provides 201 horsepower and 291 lb.-ft. of torque.
Kia Niro Hybrid
The 139 combined horsepower of the Niro Hybrid's 1.6L engine is sure to get the job done. With an estimated 53 MPG in the city, just imagine all the time and money you could save with this hybrid.
Kia Niro Plug-In Hybrid
This plug-in hybrid combines the all-electric range of 26 miles in the city and the 46 MPG provided by the gasoline engine. Charge up in 2 hours and 15 minutes using the Level 2 public charging station.
The Sorento Hybrid provides ultimate efficiency with 258 lb.-ft. of torque and 35 MPG in the city.
Visit Bob Moore Kia to learn more about Kia's fuel-efficient models.